Chicago area's only French Immersion Day for high school students, presented by the American Association of Teachers of French Chicago/Northern Illinois Chapter, is gearing up for another exciting event on March 2, 2019.
WHAT IS LA JOURNEE INTENSIVE EN FRANÇAIS ?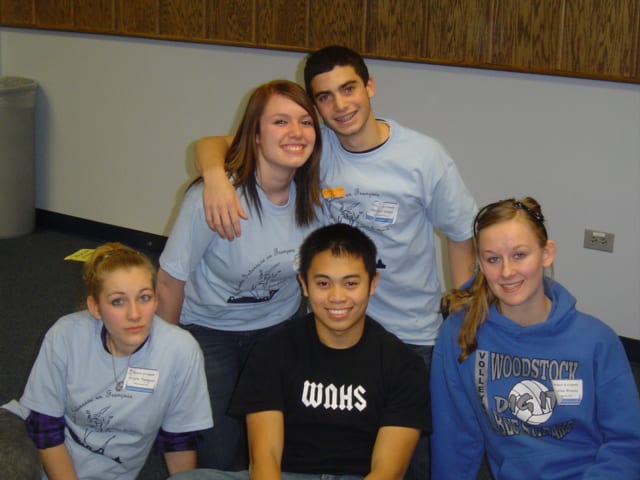 La Journée Intensive en Français is an experience that goes beyond the classroom by giving participants the opportunity to use the language they learn in the classroom in a variety of authentic cultural and linguistic activities with other students from the Chicagoland area.  This program supports the work French teachers and students do in the classroom every day.
It is an all day French immersion program filled with games, activities, socializing, and culture. Many French teachers and students have already participated in this unique program for French levels 2-5.  Students who participate have said that their French has improved greatly as a result, and feel more comfortable in immersion language situations.  Students especially liked communicating with other teenagers from high schools in the Chicagoland area who share their love of French.
See what student and teacher participants had to say about past immersion programs here.
Participants can expect a day filled with ….
French breakfast (croissant et jus de fruits)
Morning sessions
Lunch
Games and fun activities, such as our Francophone Treasure Hunt
Lottery with French prizes
WHY IS IMMERSION IMPORTANT?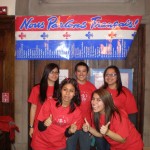 The best and most effective way to develop one's competence in a foreign language is to use only the target language for an extended period of time. Short of traveling to a Francophone country, la Journée Intensive en Français is the most effective means for students in the Chicagoland area to acquire proficiency in French.
French students level 2 and above are invited to participate.  Students may feel overwhelmed at first, but most find themselves thinking in French very quickly, and are proud of what they've accomplished. Students will earn a certificate at the end of the day for having successfully adhered to the French only language pledge.
Students are expected to:
take a pledge to speak only French during the entire program.
stay in the language the entire day (students are encouraged to bring a dictionary).
talk around what they don't know.
participate in all activities.